NZCBA Festival 2023 August 4 -6
Westlake Girls' High School
Please go to the Festival 2023 page for livestream links, and award results.
New Zealand Youth Symphonic Winds – July – Auckland
NZYSW has presented two concerts as part of their Winter 2023 season; one on Thursday July 13 at 7pm, at the Peter Snell Youth Village in Whangaparoa, and one in collaboration with the Auckland Youth Symphonic Band at 11:30am Friday July 13 at the Devonport Ferry Terminal (free entry).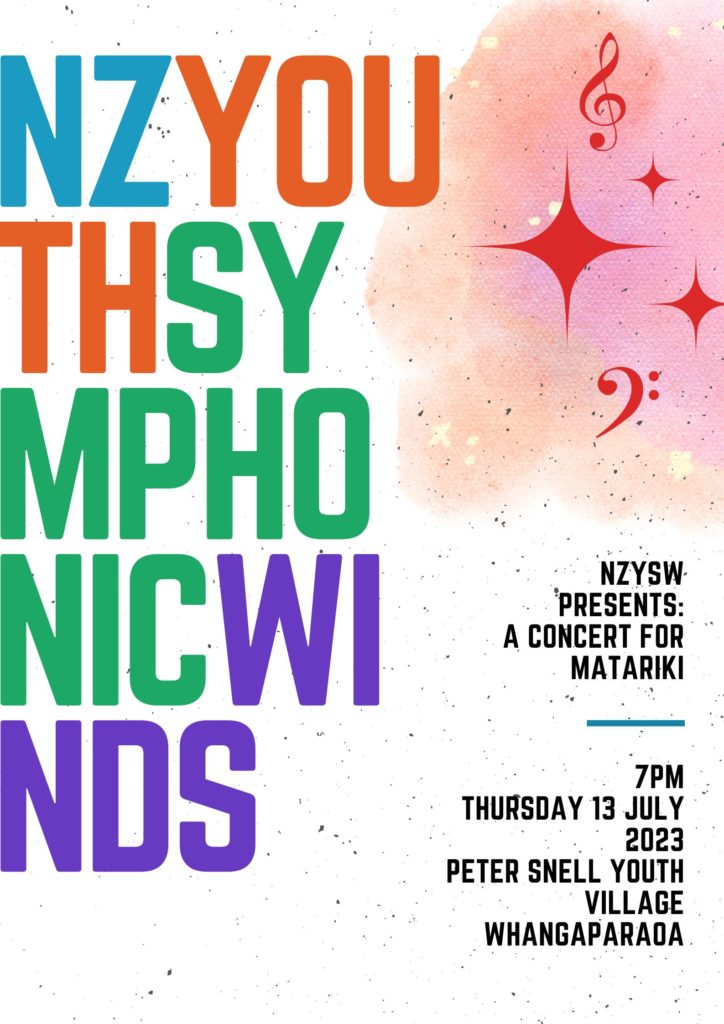 Membership
Joining NZCBA for 2023 is free! We encourage all bands, be they community, youth, or school bands, to sign up and become members. It benefits NZCBA by helping to keep our band and contact information up to date, and benefits your band by helping us to keep you informed about NZCBA events and activities. Members also have voting rights at the AGM which gives you a say in the future of the organisation.